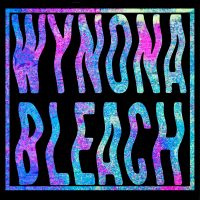 Wynona Bleach are an Alternative Rock band from Belfast, Northern Ireland. Formed in January 2018.
Formed by Melyssa Shannon (Vocals), Jonny Woods (Guitar, Vocals), Aaron Black (Guitar) and Matt Killen (Drums) and Carl Gilmore (Bass) In January 2018, Wynona Bleach began after a 12 Date Russian Headline Tour under their former name of R51. Prior to this they played BBC Introducing stages at Reading and Leeds festivals, supported Feeder, and performed on a televised anniversary of the BBC's Introducing music show in Northern Ireland at a sold out show in the Ulster Hall alongside Therapy? SOAK Villagers and The Divine Comedy.
Wynona Bleach released their Debut Single "Eyes Burning" in January 2018, and an EP titled "Sugar" in late 2018. They supported Alice in Chains on the irish leg of their World Tour in 2019, after which they retreated to an abandoned warehouse in central Portugal, where they recorded their debut album "Moonsoake" with Bill Ryder-Jones in 2019/early 2020. In august 2021 ahead of announcing a release date for "Moonsoake", they signed a record deal with Fierce Panda Records.
"Moonsoake" was mixed across the lockdowns in 2020, with the title track recorded in isolation and added "last minute" to the album. As of late 2021, two singles have been released "Glimmer" and "Drag" – the latter being playlisted on BBC radio ulster, as well as charting in the top 40 of Amazing Radio and being featured on multiple Spotify editorial playlists.
Further singles and the full album will be released via Fierce Panda Records on Feb 18th 2022